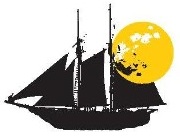 LUMINESCENCE
Luminescence Records is an independent label founded in 2005 dedicated to presenting creative music in jazz and new music genres
The Luminescence Records label presents a limited catalog of recordings of acoustic music in both jazz and new music genres. Striving for the highest quality throughout the production process, we present well-crafted music performed by talented musicians and recorded with the goal of capturing the best natural acoustic sound possible.
The Luminescence Live imprint is focused on documenting live performances, recording in the moment, to capture the energy and magic of musicians interacting with their audiences. Luminescence Live documents live music by musicians and groups connected to the robust Chicago jazz and free-jazz music scene.
In a parallel spirit of improvisation and adventure, this music is released in limited editions of one hundred (100) copies per album. Collaborating with Studio Twelve 3, each individual copy is hand prepared, assembled and numbered. Just like live performances, no two copies are ever quite the same.